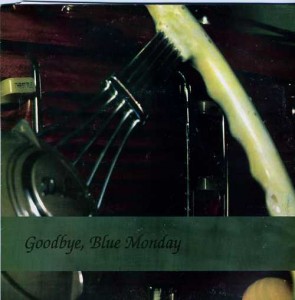 Let's get back to Goodbye, Blue Monday. As I mentioned in that previous post, they were always a pretty stellar live band. Big, thick and tight. After their split 7″, Goodbye, Blue Monday decided to release a 7″ on our Energy Network record label. Of course, by the time this single was released, Energy Network was on its way out. As I said before, we never were very good at running a record label.
Honestly, I'm not even sure if any actual Energy Network money was put into this release as we didn't really ever have any money. Instead, the boys might have put the money up themselves and we just slapped the Energy Network logo on the back.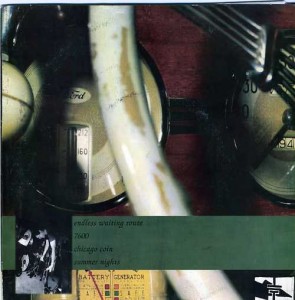 By this time, a fella named Alap Momin had been making some pretty sick recordings over in Jersey for bands like Assfactor 4, Rye Coalition and The Van Pelt. The boys decided to take their wares over the bridge and record with someone that actually knew how to get good tones out of their recording equipment. From what I recall, the studio was in a garage which once again proves it's not necessarily the equipment one has but the talent involved that makes a recording sound like something you're interested in hearing.
These files were ripped directly from the 7″ so all the scratches and hiss one might expect from a record are present. It sounds familiar.