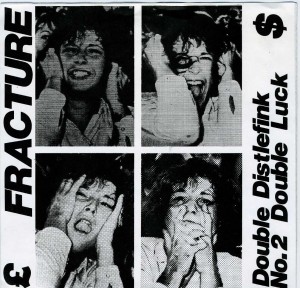 I've found it rather difficult to write any sort of introduction to this selection on this here blog. I've been wanting to post about the second Fracture 7″ for sometime but each time I tried to write something that might capture my feelings about the recording my hands would go limp at the keyboard.
Thus, I am now forcing myself to publish this post because I don't want it languishing any longer.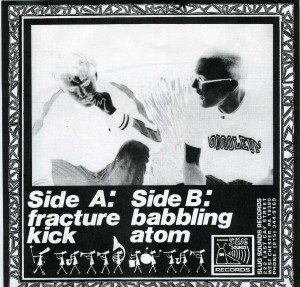 It's no secret that I'm a big Fracture fan. Of course, I'm biased since all of them have (at one time) been my closest of friends. And while I may no longer see them as much as I once did (or as much as I might like) their impact on me is constant. I love them and I love everything about their band.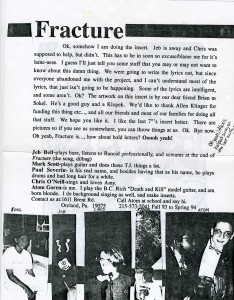 With that being said, this was Fracture's second release. After the Lime 7″ on Elbohead Records (to be posted in the coming days) Fracture released this seven inch on Allan Klinger's Slug Sounds Records from West Chester.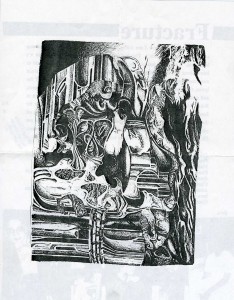 I remember coming home from school in Baltimore one day via Amtrak. Atom had mailed me a mix tape that also included the recording that would become this 7″. I can still remember sitting on the platform waiting on that train and thinking to myself, god damn, this is great. I remember feeling a twinge of jealousy that made me want to go home and play guitar and hopefully be able to write something that sounded as good as this record.
It was and is that good.