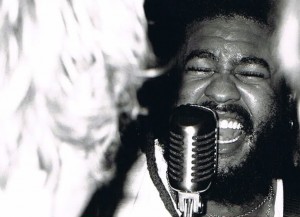 I stumbled across this photo of Franklin playing quite randomly. A fella by the name of Bryan Sargent (why does that name sound familiar?) has a flickr page with thousands of photos. Towards the end, there's a whole slew of interesting shots taken in Philadelphia of several bands including The Smash Everyone Jazz Quartet, Spirit Assembly and several others…
Make sure you go take a peek!
No details available about this picture but it sure is Ralph up close and personal.