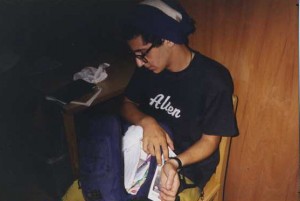 Atom working harder than the rest of Fracture.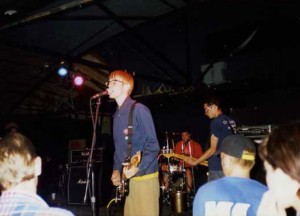 Franklin playing in Denver. We snuck on this show thanks to Sonny from Angel Hair's kindness.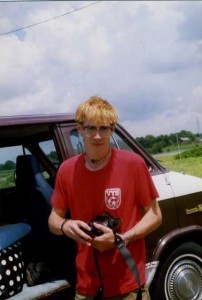 That's me, getting ready to snap some pictures so I can document what we're doing and then post them to the internet almost 20 years later.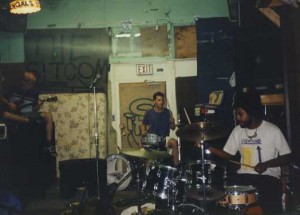 When no one shows up to a show in Indianapolis, you hang out and jam in the show space. Two drummers. Kill the drummers!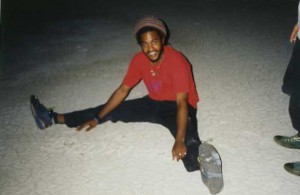 Ralph in the great salt flats. This was in the middle of the night as we made our way to San Francisco.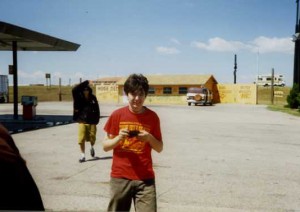 Jeb being stalked by Atom. Somewhere in America.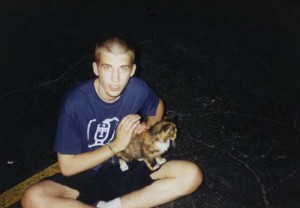 Mark looking stoned holding a cat. He probably was stoned and I'm not positive that's a cat.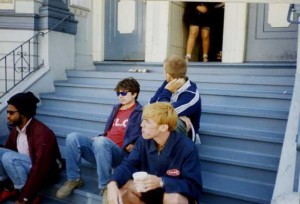 Ralph, Jeb, Mark and I sitting on the steps of Karin Gembus' house in San Francisco.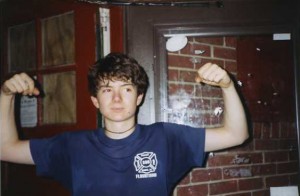 Jeb's impressively sweaty pits.