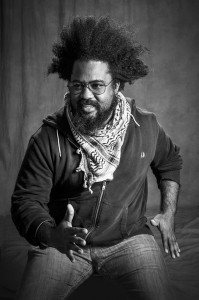 Joseph A. Gervasi continues his excellent interview series Loud! Fast! Philly! with a very candid conversation with Ralph Darden. There are no words that could describe Ralph's importance in my life and the value, exploration, insight and humanity he brought to the experiences we shared together personally and creatively. This interview, however, reminds me that we are all always and at all times desperately trying to learn from (and understand) those we surround ourselves with and this challenge is central and never ending. Ralph continues to work as a DJ under the name Major Taylor and splits his time between Chicago and Los Angeles.
If you have some time, enjoy this one.
Photo of Ralph by the talented Karen Kirchhoff.