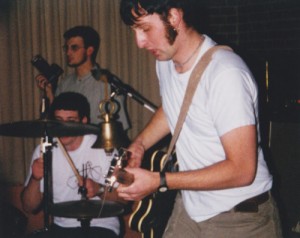 I got an email last night from a fella named Steven Smith.
In it, he mentioned that he was wandering memory lane and came across this site. He found a posting about I AM HEAVEN and sent along some additional facts and figures.
First, he sent some very nice photos of the actual demo that he still has in his possession. Cover, insert and all. I posted them up over on the original post.
He reports that, from his memory, all of the songs on the demo ended up on the I AM HEAVEN LP which of course, is not accurate.
He also reports that the backwards track on the LP (not included on this post) is actually the first song from the demo played backwards (in case you were wondering!)
Not a huge update, but some very nice additions to the site that I certainly appreciate.
Thanks Steve!