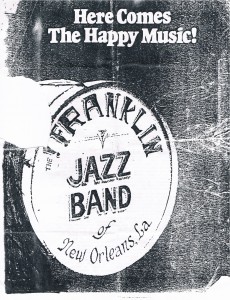 Here's a total surprise.
I'm not sure why, but for one or two shows, Franklin and Fracture thought it would be productive and valuable to furthering our agenda to create, print and distribute propaganda fliers at our shows. Each band created double-sided hand-outs that seemed to introduce folks to our methodology.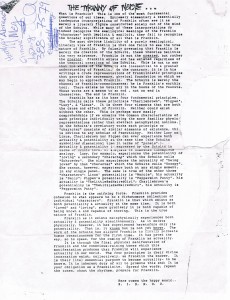 Not surprising, Fracture's is more adorable and and Franklin's is more ridiculous. The art on the Fracture flier was done by Mark Scott and the writing on the Franklin insert was done by Greg Giuliano.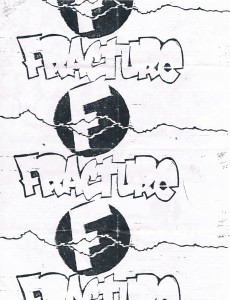 P.S – This might be the only time !Franklin went on record as describing where our band name came from.
P.S.S. – I have a feeling revisiting this Fracture insert will inspire Jeb for some additional commenting.