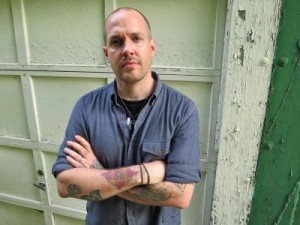 The other day, I was interviewed by Joseph Gervasi for Loud! Fast! Philly!, a self-described, "…aural history of the Philadelphia hardcore punk scene."
It's a great project that he's dedicated a lot of his time towards and I was honored to be asked to participate.
Please be advised. Anyone who knows me knows how much I can get to talking so the interview is a long one. In fact, you might want to skip mine in favor of listening to the other interviews he's done with members of the Philadelphia hardcore and punk community past and present. Each interview is a fascinating experience.
Be sure to listen to the interview that Joseph did with Atom and be sure to visit Joseph's site regularly as he adds interviews.