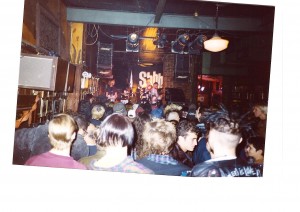 Ever gotten ahead of yourself?
I realized this afternoon that I had uploaded many, many images and photos that I have yet to post here on the GoKidGo blog. Thus, it's already time for some housecleaning. Meaning, before I add anymore files to our server, I am promising to clean out the backlog. The positive of that being more posts at a quicker clip.
The negative? Well, I'm not sure there is but I'll keep thinking.
Today, we've got several photos that were sent to me a while back. While I don't have any real stories to accompany these photos, I hope they kick start something from your own memory if you were there.
Most of these photos were taken during matinee shows at JC Dobbs on South Street. I've talked ad nauseum about JC Dobbs and how important that space was for putting on shows and seeing shows in the early 90's but it really can't be stressed enough. The photo above is actually Chumbawamba playing Dobbs on the Shhh! tour. Fracture opened up the show.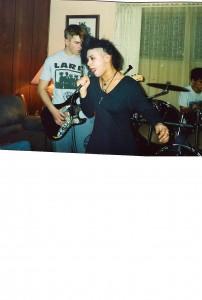 Here's a somewhat random photo of Dan Goldberg (who had played with Vile, Up In Arms and Public Descent playing guitar with a later band of his. Unfortunately, I'm not positive which band this might be.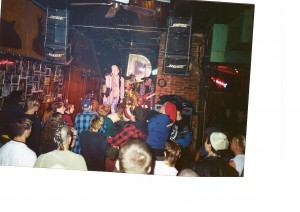 I have absolutely NO idea who this is. However, I wanted to post it because it's just fun looking at old photos from Dobbs. For all I know, this could be Nirvana. It isn't of course, but that's how little I know about this photo.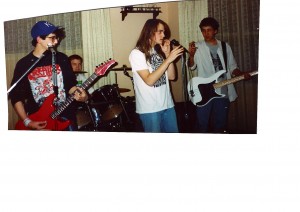 This might be my favorite photos of all time. It features Atom with Rob who played drums for Fracture, Barry and Matt. I believe the name of this band was Pleasant Greene but again, I have no idea. I just like that everyone looks confused.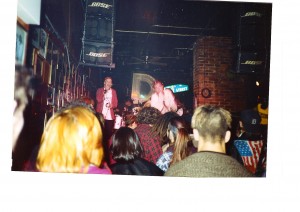 Finally, here's a photo of the 2.5 Children playing at JC Dobbs. Again, sadly, I don't know much about this photo or the band in general but maybe you do!