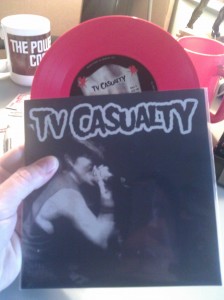 Welp, our post today is a bit different. Today, I received this in the mail. It's a 7″ of a punk cover band I have been playing with. I'm 37, yet opening the box and seeing the record maybe as excited as I was when I was 16. Cool.
Anyway, here the details about this record for those who might be interested. It's for a good cause. I'll be sure to add a link to iTunes once it's officially available.
Visit Matador Records Matablog!
UPDATE! This record is now available on iTunes. Won't you purchase it?