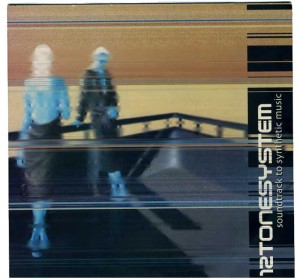 Today we're zooming back to the 12 Tone System 7″ released on Keystone Ember. Starring Eric, Mike, Brandon, John and Tim, this 7″ was recorded in May of 1997. Hard to imagine that was 15 years ago but it was and here we are today looking back. Mike did not play on this 7″ but he would quickly join the band after the original drummer moved (I think?) until their eventual break up.
12 Tone System was a short lived band. I have no idea how many actual shows they ever played during their time together, but it felt as though they were there one day and gone the next. Looking back on my own musical history it's hard for me to relate. The bands I ever played in were long running (maybe too long) and while I always appreciated and perceived that as being lucky enough to find people I truly enjoyed playing music with I also wonder if it wasn't also habit and a little too comfortable. Maybe the band that is sudden and short lived might also present the opportunity for quick testing, even quicker evolution and ultimately get you to your next developmental stage musically and more effectively than the drawn out, slow death of a "lifer" band. Hard to say.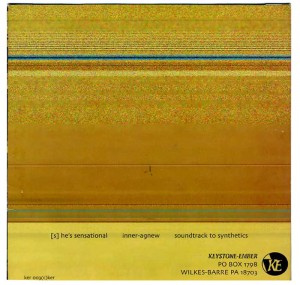 I first heard 12 Tone System in my car. I think it was one of the numerous Toyota Camry's I owned that was eventually, destroyed by a drunk driver but I'm not positive. I would go on to have multiple car wrecks in the late 90's ,all of which weren't my fault, but I digress. I was given a cassette of what would become this 7″ and thought to myself, "Well this is something different." The attack of the drums on the first track sounded amazing (you would be surprised how hard it always seemed to get a decent drum set sound), the guitars were fuzzed the effects turned up. As with any community of young kids who start out playing punk/hardcore music, we all started listening to more diverse music and incorporating those influences into the bands we were playing in.
It usually looks something like this:
Punk > Hardcore > Shoegaze > Brit Pop > Beach Boys and so on…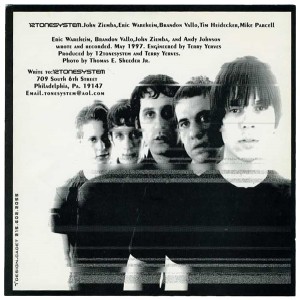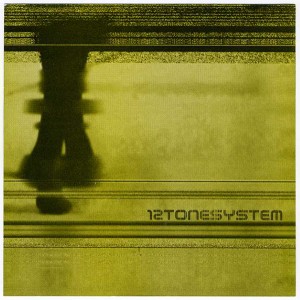 12 Tone System was yet another example that everyone was growing up and expanding their horizons. This made the community so much more interesting because ultimately, you would never know what one person or group of people might be doing musically from one band to the next. And, if that group of people were tearing through short lived bands, the evolution was at Mach speed making it even more jarring and fascinating.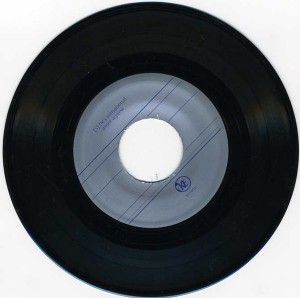 After bands like I Am Heaven, a unique band in its own right (both Eric and Mike had been members), Goodbye, Blue Monday (Mike was a member) and Serephim (an odd twist on the emo/hardcore genre that then lent John and Brandon to 12 Tone System) you had a group of fellas who already had a rather diverse mixture of influences in them. Needless to say, what they spit forth was yet another document of evolution.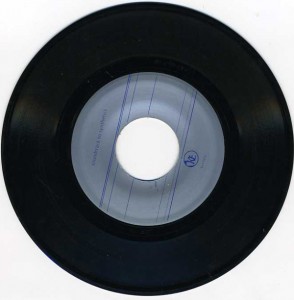 Let me apologize now, the encode of these songs is not the best. In fact, it's rather fuzzy but think of it as added style than sin.