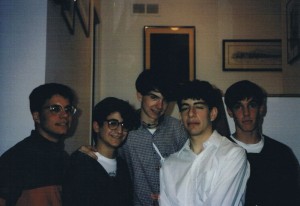 It seems fitting to have one final Paul Stefano post on this blog.
Atom passed along one of his old photo albums and it contained these certified grand-slam photos featuring Paul (as well as a few of the crew) during our High School days.
The photo above is, from left to right, Greg, Atom, Jeb, Paul and myself. This photo was snapped at Atom's house when we were there to celebrate his birthday…I think.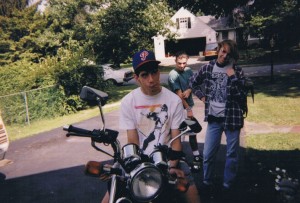 Paul owned a Honda scooter and I'm pretty sure he always wanted a motorcycle.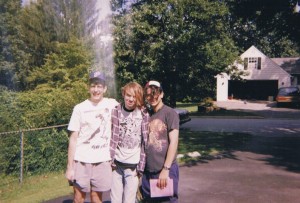 Paul, Chris and Atom.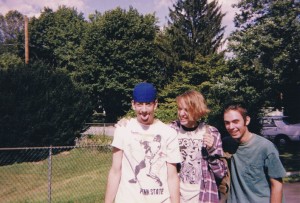 Paul, Chris and Dan.
The last three were taken in Chris and Dan's driveway. It looks like the weather was awesome.