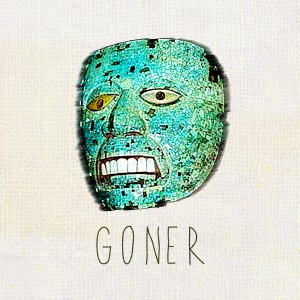 It's true. 10 years. That's not to say I didn't listen to it or obsess about it any less, but as for playing in a full-time band, I took 10 years off.
Back in 2003, AM/FM released what would end up being our last official release. It was called The Sky Is The New Ground and was one half of what was supposed to be a two part, EP release thingy. Seemed fitting because we had previously released two LP's in quick succession. Nonetheless, it never came to be and TSITNG ended up being it for us.
I didn't mind, honestly. I was suffering some sort of odd, out of left field anxiety disorder, I was in a new relationship that I was happy to dedicate all of my time to, I was increasingly frustrated with the business side of being in a band and I think I was becoming burned out with putting a lot of pressure on myself to write songs that would become AM/FM songs. At the end, it just didn't demand the attention that it once did so it drifted away.
Franklin reformed for about a year and wrote 6 or 7 new songs to once again fizzle out. I played for a short while with Ralph's new band The Jai Alai Savant but that was Ralph's baby. I wrote some songs at home that I would demo and then delete and then I joined a punk rock cover band called TV Casualty that played benefit shows for local Philadelphia charities. In ten years, that was the only music I played with other people after spending the previous 14 years playing music as if it were the only thing that mattered in life.
Quite the contrast.
Then, a random thing happened. I started wanting to play music again. I'm not sure why, or what spawned it but I started missing it. Last year I tried playing with a few fellas for whom I have a lot of respect, but after writing a few songs it just didn't pan out. Then Mike and I got back together.
Mike and I had been AM/FM and somehow, it just made sense to give it another whirl. We asked Roy who had played bass for Franklin to give a shot at playing one more time. After 15 years away from the instrument, he said, "Why not?"
After a few months, we've got a set list of songs and we've recorded two demos thus far and will start playing live next month.
Odd, but exciting.
I guess what I'm trying to say is that you keep going. Things grow, die, fall away and start again. Maybe working on this blog and digging up a history reminded me what I loved so much about music to begin with. Maybe nostalgia is a shitty footnote and a new chapter was needed.
One way or the other, I'm excited.
Oh, our new band is called Goner. Maybe you'll enjoy it.