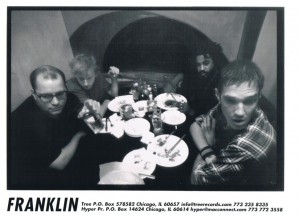 I wish I were a better writer or that I had more patience when it came to writing. I'd love to sit down and adequately express my feelings about the dual nature of being in a band that plays for an audience or hopes to release music to a buying public (or even dreams of playing music for a living) versus simply creating music because you're innately driven to it. Ultimately, I think there is a huge difference and the difference between those two things is what, to this day, makes me not miss playing music all that much.
So, today's post has to do with publicity. Attached, you will see numerous scans of press clippings about Franklin. Most of them are reviews about our final self-titled LP and 7″ (soon to be posted here) which were both released on Tree Records out of Chicago, IL. If you are the type that has even a shred of interest in reading what people had to say about records recorded over a decade ago, then by all means, please enjoy. There are also several interviews from local papers about the band. While it's important to to me to document as much as I possibly can on this blog, I'd hate to be considered egocentric when posting these types of things.
Thus, I'd like to explicitly state that these clippings are posted for documentation purposes only.
Nevertheless, publicity is a slippery slope. When you start a band, you do so because you don't know what else to do with yourself. Something needs to be said, something needs to be done. The possibility of success stemming forth from that creative outlet in any financial or commercial sense isn't a realistic thought in your mind. Sure, you might joke about it from time to time; fantasize what it might be like to know that kids you've never even met bought your record in a their local record shop and learned all the lyrics while driving around with their friends in their own local towns, but realistically, it's so not even a possibility that one might just as well fantasize about swimming to Mars.
In that obscurity, in that hopeless but amazingly independent abyss you are making music for the sake of making music.
But then one day, you do make a record. You do play a show and ultimately, people start giving you their opinion. They end up buying your record and the world changes. Your music can actually make money from people buying recordings of your songs and from your songs being playing on horrible television shows. You can actually make money playing on the right bill or touring with the right band. But to do so, you need publicity. By that time, your music is a career. Something to be thought about, analyzed and considered. In that consideration comes music that is made from thinking about music and therein lies the problem.
It's no longer music for music's sake but music that has been considered and thus, subconsciously edited for a desired business outcome. That's awful and ugly. Or at least, eventually, it felt so to me.
But maybe I'm a little too analytical. Anyways, here's a bunch of stuff from the dusty files.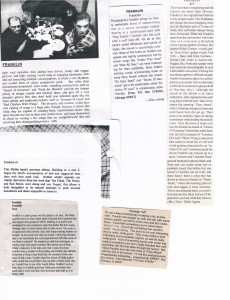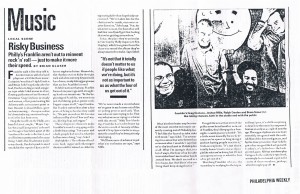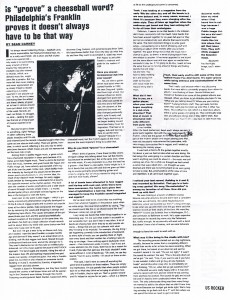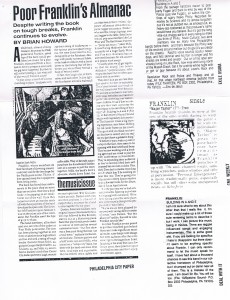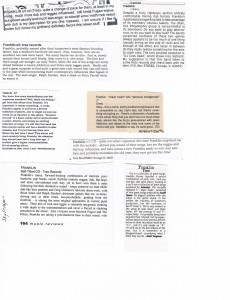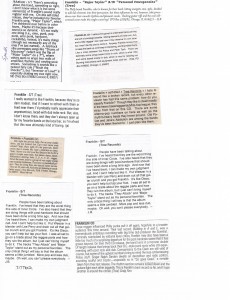 P.S. – Below, this is the very first "publicity" piece Franklin ever created. It was made to ride along with our first demo. We sent a cassette and this flyer to help us get shows.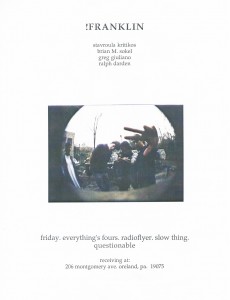 Publicity. Ugly, but necessary I guess?