I figured I should keep the photo train rolling. Again, thanks to Jeff Vaders for this supply. Hopefully, I'll be able to scan some myself this weekend…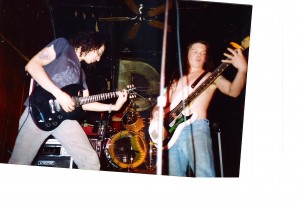 Ah, the mighty Invid playing at Dobbs. Jamie Mahon on bass who many folks still know and see regularly.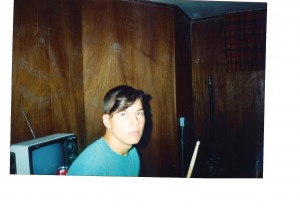 Greg from Random Children (however, we might still have been the Tazmanians here)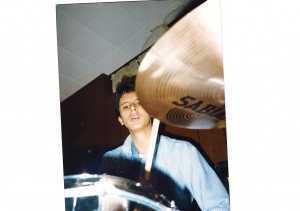 Fernando playing the drums with Up In Arms after Rob Bell left the band.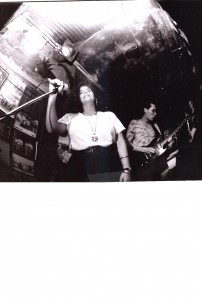 Dizrythmia playing at Dobbs.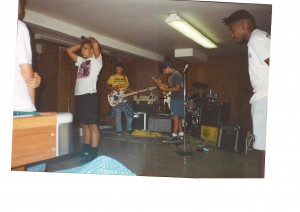 CUT SHORT! Amazing name.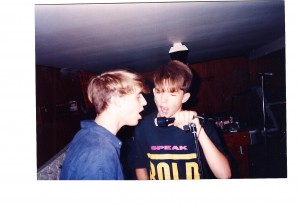 Chris and Jeb in the early days of Fracture.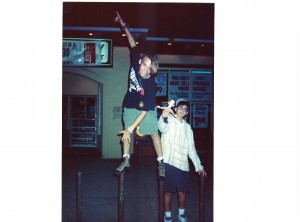 Atom and Chris outside the Oreland super market.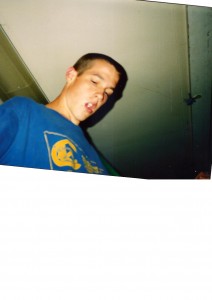 Your author and host playing in Matt Lieberman's basement.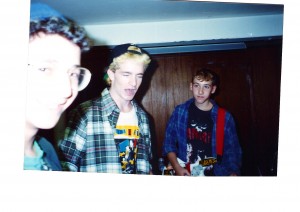 Atom, TJ and Matt Lieberman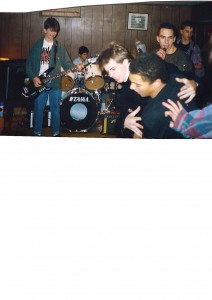 Up In Arms